Farmington Valley Plumbing will make sure you are fully satisfied with the outcome of your investment before walking away. If you're not happy, we're not happy.
121 Rainbow Road
East Granby, CT 06026
info@farmingtonvalleyplumbing.com
Monday – Friday
7:00AM – 4:00PM EST
After hours by request
The Leading Expert for Your Water Filtration System in Hartford, CT, and Nearby Areas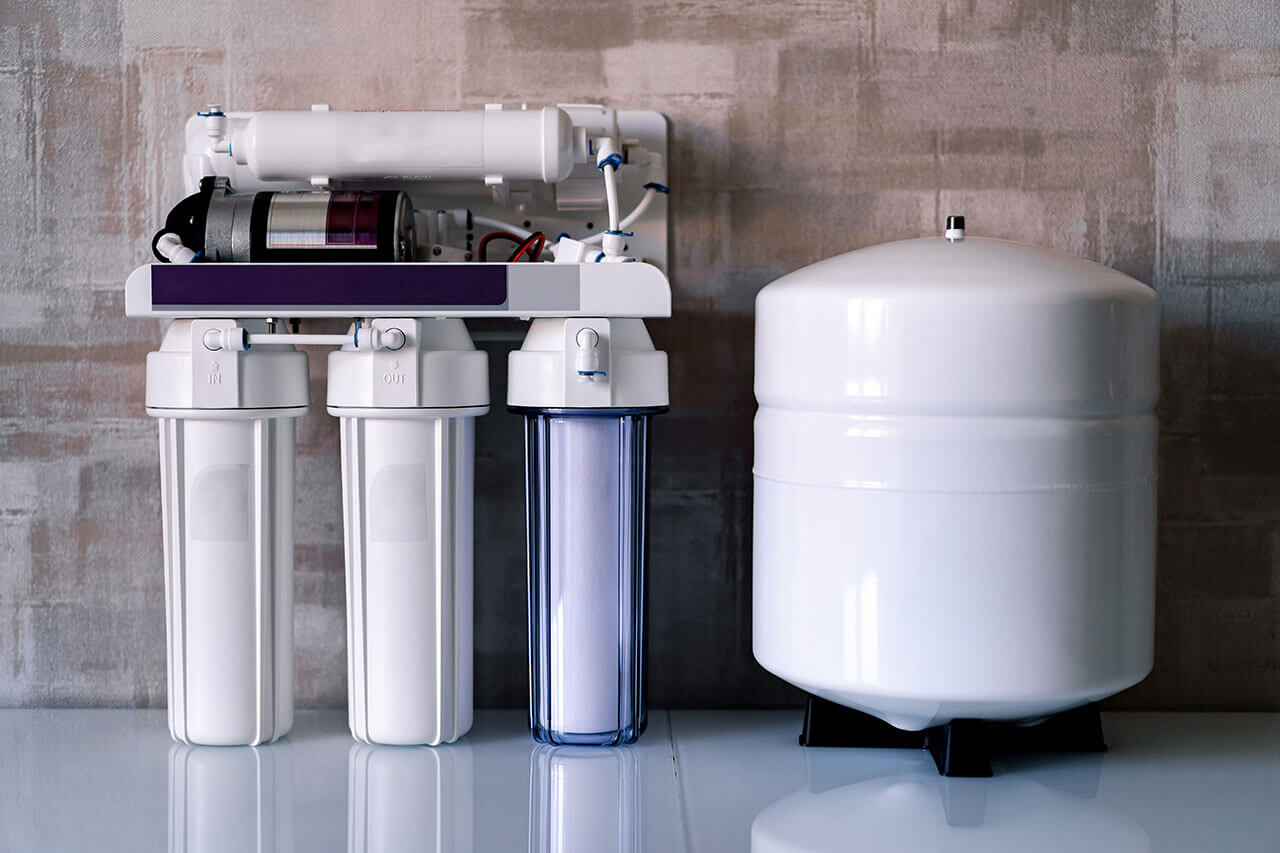 Our water travels long distances through pipes to get to our homes. This can increase the possibility of collecting sediments or other undesirable elements in our water that can affect its odor and taste. Other circumstances that can jeopardize our water are water main breaks or leaks. These are inevitable and must be repaired by city workers and plumbing contractors.
Hard water can wreak havoc on your clothes, plumbing fixtures, appliances and even your skin. It can affect your everyday life from cooking to cleaning and even damage the clothes you wear. The high mineral content of hard water can scale up just about anything in its path. Installing a water softener may be a good idea if you suffer from:
Large amounts of soap scum buildup
Itchy, dry, or flaky skin
White or green mineral build up on fixtures
Faded, scratchy, or dingy clothes
When you turn on your faucet to get a drink of water, you shouldn't have to worry about whether it is safe for you and your family. You have enough going on in your day-to-day life without having to be concerned about your drinking water. Safe water should be a given.
Adding a Filter to Your Whole Home
If you're contemplating filtering your drinking water, you might as well consider filtering your whole home. When doing so, your filtration system will supply clean water to all your fixtures. Filtering your whole home is not only beneficial for daily consumption, but it's also great for your skin, plumbing fixtures and the air you breathe. A good home filter will eliminate chlorine along with other undesirables from your water. Small things like this can really help improve your health.
Different types of whole home water filter types are:
Every well system should have a sediment filter at a minimum.
Another great option is a reverse osmosis system. These can be installed in addition to your whole house sediment or carbon filter. These filters are designed specifically for drinking water and are typically installed under your kitchen counter. Reverse osmosis systems kill up to 99% of all contaminates and will give you and your family a reason to kick that nasty water bottle habit to the curb.
Ready to take that next step and get a water filter, but not sure what to pick out? Stop contributing to the water bottle madness that was yesterday's fad. Help clean up the environment by cleaning up your water. Farmington Valley Plumbing has the experience to guide you in making the right decision that fits your budget.