Farmington Valley Plumbing will make sure you are fully satisfied with the outcome of your investment before walking away. If you're not happy, we're not happy.
121 Rainbow Road
East Granby, CT 06026
info@farmingtonvalleyplumbing.com
Monday – Friday
7:00 AM – 4:00 PM EST
After hours by request
Count on a Reliable Residential Plumber in Hartford, CT, and the Surrounding Areas
When you need the expertise of a residential plumber in Hartford, CT, or nearby areas you need a team you can rely on to do the job right, within budget, and on time. And that's exactly what you receive when you choose Farmington Valley Plumbing. We're fully licensed, insured, and equipped to address virtually any plumbing problem, no matter the size or scope.
We offer a host of plumbing repairs for residential clients in:
Your Home's Plumbing Is Our Priority
We are the local plumbing company that you can count on when it comes to:
Kitchen Plumbing
From unclogging drains to installing new faucets, we have the skills, know-how, and resources to meet your kitchen plumbing needs.
Bathroom Plumbing
We offer a full suite of bathroom plumbing installation, maintenance, and repair services you may need to keep your bathroom working correctly year-round.
Plumbing Fixtures
We repair and upgrade the sink, toilet, shower, and tub fixtures to make sure your home's plumbing works as it should year after year.
Preventative Plumbing Maintenance
You can prevent plumbing emergencies with routine cleaning and plumbing maintenance of your residential plumbing system. We can inspect and service your plumbing to address minor problems before they worsen.
Emergency Plumbing
We know that plumbing emergencies can occur out of the blue, so we offer top-notch, fast, and professional emergency plumbing repairs 24/7.
FAQs About Residential Plumbing Services
What Are the Most Common Plumbing Issues in Residential Properties?
Common plumbing issues that homeowners face include clogged drains, leaky faucets, low water pressure, running toilets, and water heater issues.
How Do I Know I Need to Contact a Plumber?
Some of the signs that show you need to contact a plumber in Hartford, CT, or other areas we serve as soon as possible include:
Clogged or slow-moving drains
Reduced water pressure
Overflowing toilets
Foul odors in your home
Noisy pipes
Increased water bills
Water heater problems
How Much Should I Expect to Pay for Plumbing Repair Services?
The cost varies depending on several factors, including the specific service you need, the scope of the job, and the materials required to complete the repairs. We offer transparent, upfront pricing before any work begins.
How Can I Avoid Plumbing Issues?
Routine plumbing maintenance, flushing the right items, installing drain strainers, and regular drain cleaning can go a long way in keeping your plumbing in top shape.
Why Trust Us for Full-Service Residential Plumbing Services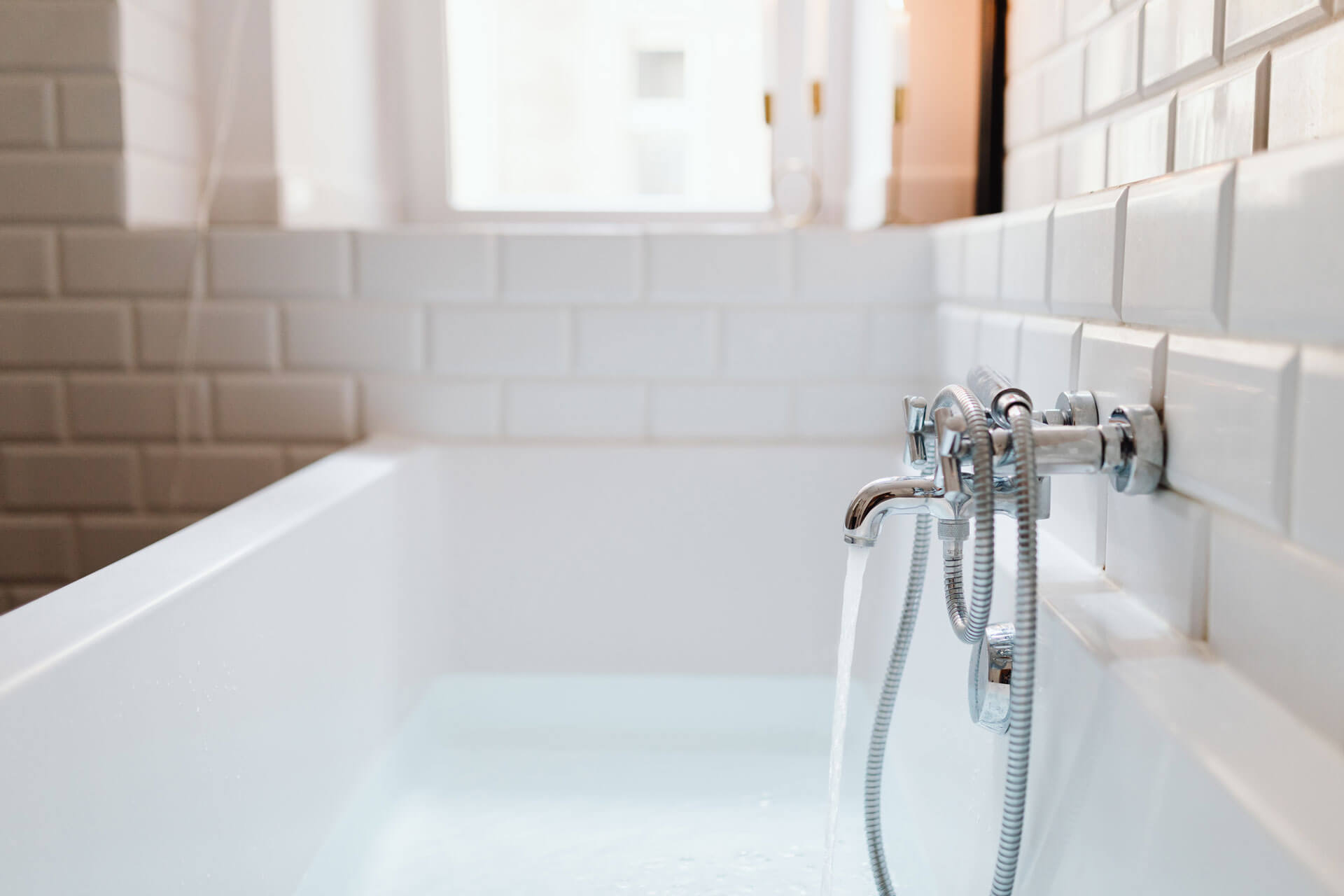 Residential service work is a major part of running a plumbing shop. Regardless of the job size, large or small, we put forth the extra effort to make sure our neighbors are taken care of. We also treat each and every customer's home just like it was our own, and carefully hand select our technicians, so the customer gets the job done right the first time. If you're looking for a plumber, look no further! When you hire Farmington Valley Plumbing, take into consideration that we are:
Licensed
Farmington Valley Plumbing is a fully licensed plumbing contractor. Our owners are certified Master Plumbers in the state of Connecticut and also hold a Home Improvement license.
Insured
Insurance is an important factor to consider when deciding on a plumbing contractor. With Farmington Valley Plumbing, you'll always have security knowing we carry all the proper insurance.
Warranty
Most of our FVP-supplied parts and services come with a 12-month warranty.  When it comes to parts, we only use the industry standard (many of which have much longer warranties.)
Referrals
We take great pride in the fact that we gain most of our business through referrals and repeat customers. Thank you all for spreading the word.
Reliable
Juggling our day to day lives is tough business. When you have a plumbing issue and schedule for a contractor to be there, you expect just that. Farmington Valley Plumbing will be there when you need us.
Trust
When things go south, you need a plumbing contractor that you can trust. We understand it's not easy to ask a stranger into your home to handle a problem for you and we try to make this as painless as possible for you.
Work With Our Team for All Your Home's Plumbing Needs
Residential Plumbing Starts Here! Are you looking to remodel or add a bathroom to an existing home? How about building a house from the ground up? You've come to the right place. Farmington Valley Plumbing works with contractors and homeowners alike. We install and help design superior plumbing systems, per code, to meet the unique needs of our customers. We can get you an estimate, coordinate with your builder, and get the job moving in no time.
Licensed, bonded, and insured status
Workmanship Guarantee for at least 30 days
Trusted and recommended since 2018
For all your residential and commercial plumbing needs, call Farmington Valley Plumbing or fill out our convenient online form today.