Plumbing & Peace of Mind
Integrity | Solution Driven | Action Oriented
Serving Hartford County & the Farmington River Valley Regions
The Top Plumber in Hartford, CT, and Nearby Areas
Local area property owners need a team of skilled plumbers they can rely on to address their plumbing needs efficiently and effectively. At Farmington Valley Plumbing, our highly trained and seasoned experts are ready to handle any plumbing issue affecting your commercial or residential plumbing system. From drain cleaning and sewer repair to water heater installation and toilet repair, there's no job too small or big for our plumber in Hartford, CT, and nearby areas to handle.
Our Top-Notch Plumbing Solutions
Farmington Valley Plumbing is built around delivering exceptional customer service paired with a product that lasts. Our philosophy behind each customer's needs is to pay attention to the small things that make a big difference. No matter how big or small your job is, there are no cutting corners, no sloppy installs, and no quick cover-ups.
Always taking that extra step, Farmington Valley Plumbing will make sure you are fully satisfied with the outcome of your investment before walking away. If you're not happy, we're not happy.
Our full suite of plumbing services includes the following:
At Farmington Valley Plumbing, we're your local, one-stop shop for all things residential plumbing. Whether you need service for your kitchen, bathroom, or any other area of your home, each residential plumber in Hartford, CT, or the surrounding areas from our team can handle all of your needs. We're skilled at installing, repairing, and maintaining all toilet, sink, tub, and shower fixtures.
We understand that plumbing issues can affect your ability to run your business effectively, but with a commercial plumber in Hartford, CT, or neighboring areas on your side, we can restore your property's plumbing in no time. We offer professional and affordable commercial plumbing solutions focused on your business needs. Whether you need leak detection, water heater repair, or sewer line replacement, we got you covered.
Your drains transport wastewater to your sewer system, so keeping them clean is essential. Our drain cleaning services are designed to keep drain lines of all types and sizes moving as they should. We use both hydro jetting and drain snaking methods to fix clogged drains safely and effectively.
With constant use, gas lines can get corroded or even break, putting you and your loved ones in danger. Our plumbing company has the tools, experience, and certification to handle your gas line piping needs.
Water and sewer lines naturally accumulate debris with time. If residue is stopping your pipes from flowing as they should, Farmington Valley Plumbing is ready to help. Our hydro jetting service cleans and clears your lines quickly, completely, and safely.
One preventative maintenance visit per year is enough to eliminate the most unexpected plumbing problems, prolong the life of your pipes and fixtures, and keep your water bills low. Save more on repairs and get on a routine plumbing maintenance schedule when you join our plumbing maintenance plan program.
Before performing any services, we perform drain inspections to ensure that we understand the current condition of your drains and the cause of your commercial or residential drain issues. This helps us locate the problem and choose a solution that best meets your needs.
You need a reliable, consistent hot water supply to cook, clean, and keep your business or home running. When your water heater cannot keep up with these demands or fails altogether, you can rely on Farmington Valley for help restoring your access to hot water. We fix all types and sizes of water heaters, from electric and gas water heaters to traditional, tankless, and hybrid systems. We also offer expert water heater installation and maintenance services.
We can help you keep your water supply safe and clean by installing one of our cutting-edge water treatment systems. We also diagnose and repair system malfunctions and offer comprehensive maintenance services to ensure your system functions as required year-round.
Do you want to add a new water well to your Hartford property or have your current one serviced? Farmington Valley Plumbing can help. We also provide water quality testing, well water pump installation, repairs and maintenance.
The Qualities That Set Us Apart
Our combination of knowledge, experience, and top-of-the-line equipment guarantees exceptional results, and we're known for outstanding employee training, working site safety, and full insurance. We are renowned for our reliability, integrity, customer service, and trustworthiness. Rest assured that we treat customers like family, are always available to answer the call, and call back if the customer calls after hours.
Trusted and recommended since 2018
Licensed, bonded, and insured
Workmanship guarantee for 30 days
Serving the Insurance Capital of the World and Beyond
We welcome residential and commercial clients to work with us when in need of general plumbing solutions and more. Our team serves clients in:
We Look Forward to Hearing From You
Contact Farmington Valley Plumbing today to request a service. Feel free to call our team or fill out our convenient online form to schedule an appointment.
Farmington Valley Plumbing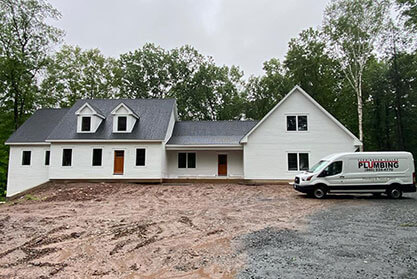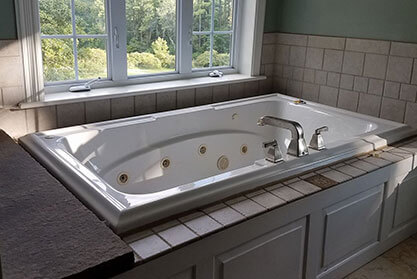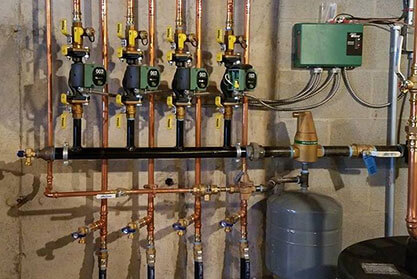 Farmington Valley Plumbing
Helpful plumbing articles from our team to help you stay informed.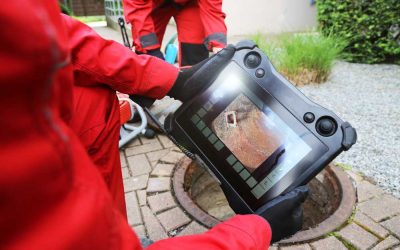 Before finalizing the purchase of a new home, it is crucial to evaluate its overall condition, including the plumbing system. A plumber in Farmington Valley and hartford county, CT with expertise in residential plumbing can provide an essential service: sewer camera...
read more