Farmington Valley Plumbing is a family-owned and operated business that services both residential and commercial properties all over Hartford County and the Farmington Valley regions. We pride ourselves on the great relationships we maintain with our customers and offer a wide variety of services to help anyone in need of residential or commercial plumbing drain and pump services.
About the Top Plumbing Company in Hartford, CT
After over 20 years of working in the field, Farmington Valley Plumbing was started by Brian Jones as a one-man operation. Soon after, he partnered with his brother, Eric Jones. Together they maintain a family-oriented and highly professional crew of service technicians who are trained and ready to meet your needs. As the business has grown, they have been consistent in meeting the needs of both their residential and commercial customers. They pride themselves on their service to the community, and their mission is to be the most reliable company you can turn to when faced with an emergency drain line backup. They also pride themselves on keeping up with all the latest technology; from high pressure sewer hydro jetters, to the newest and most high-tech camera inspection equipment.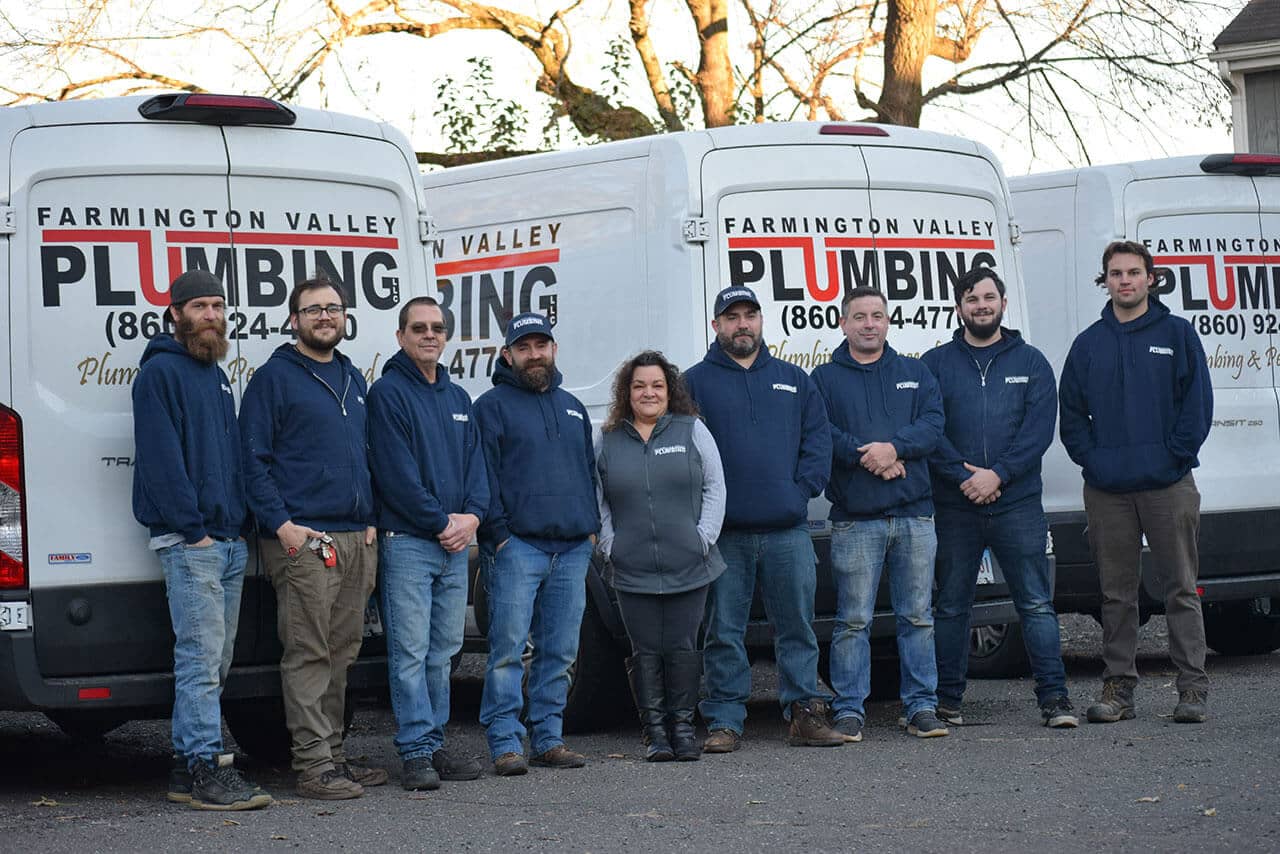 Farmington Valley Plumbing has been built around delivering exceptional customer service, paired with a product that lasts. Our philosophy behind each customer's needs is to pay attention to the small things that make a big difference. No matter how big or small your job is, there are no cutting corners, no sloppy installs, no quick cover ups. Always taking that extra step, Farmington Valley Plumbing will make sure you are fully satisfied with the outcome of your investment before walking away. If you're not happy, we're not happy. This way of thinking has contributed to our ongoing success of repeat customers and referrals. Our clients truly know we have their best interest at heart, and that's exactly what we want for you. A relationship built on transparency and trust. Making sure you, the customer, are informed on all aspects of our service, from warranty to installation. We will always take the time to explain in detail, the exact cause of your issue and educate you on viable solutions for the future, giving you the power to make an informed decision. We believe that our success can only be measured by your satisfaction. So, give us an opportunity to listen to your needs and resolve your issue once and for all.
We promise, once you use Farmington Valley Plumbing, you'll use us for life.
Farmington Valley Plumbing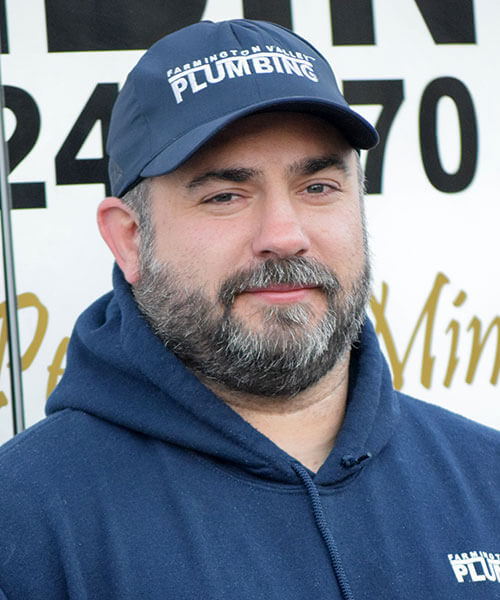 Brian Jones
Co-owner and Master Plumber
Brian's philosophy of doing things right and providing peace of mind to our clients are the bedrock of this company. Currently serving as Service Manager, his days are filled with scouting larger jobs, troubleshooting and supervising scheduled jobs. His free time finds him spending time with his three young children.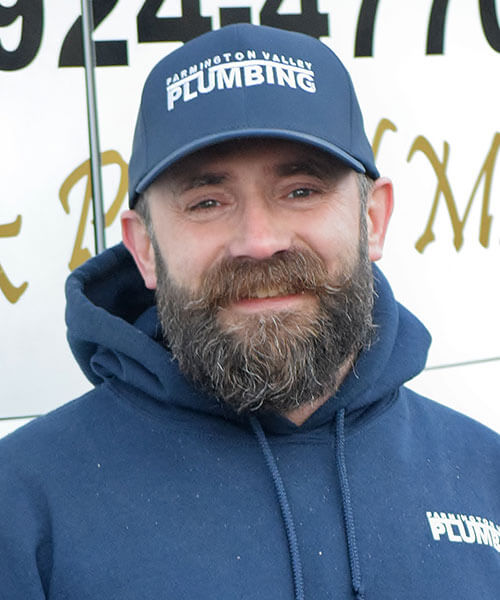 Eric Jones
Co-owner and Master Plumber
Eric's knowledge and skill are unprecedented throughout the region. He specializes in commercial projects as well as residential work and boilers. Eric balances his hard work with clean living, mountain biking, hiking, and fishing with his son and daughter.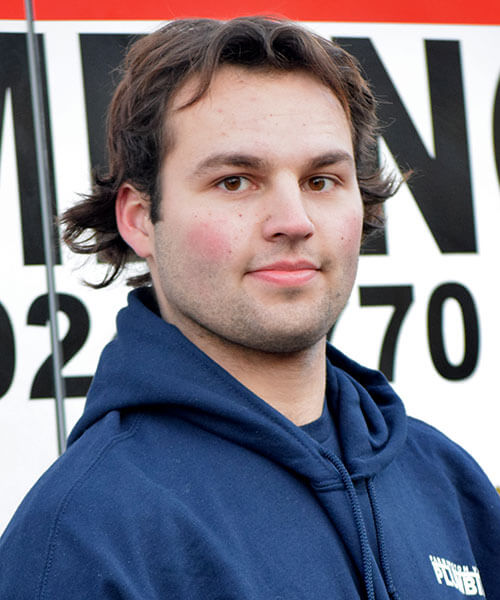 Zachary Hacia
Plumbing Apprentice
Affectionately known around here as "Zach 2.0." Young and ambitious, Zach is our newest apprentice. When's he's not learning the trade, Zach is an East Granby volunteer fire fighter. He also loves nothing more than a rousing game of hockey when he gets the chance.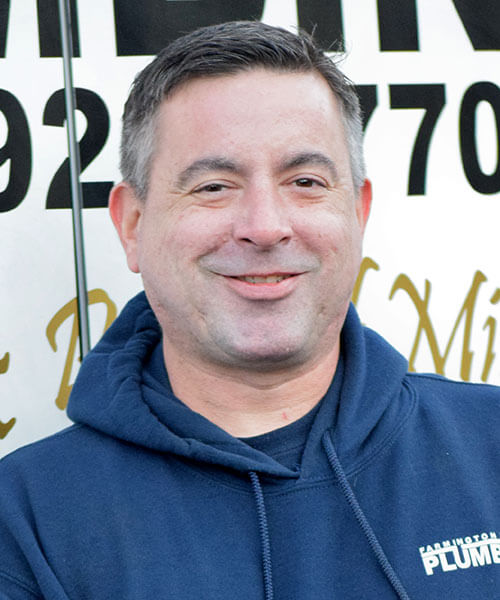 Keith Flanagan
Plumber
A plumber for over 18 years, Keith enjoys residential work. Skilled and methodical, he is committed to resolving your plumbing issues. A dedicated family man, his free time will often find him hiking the Granby foothills with his wife.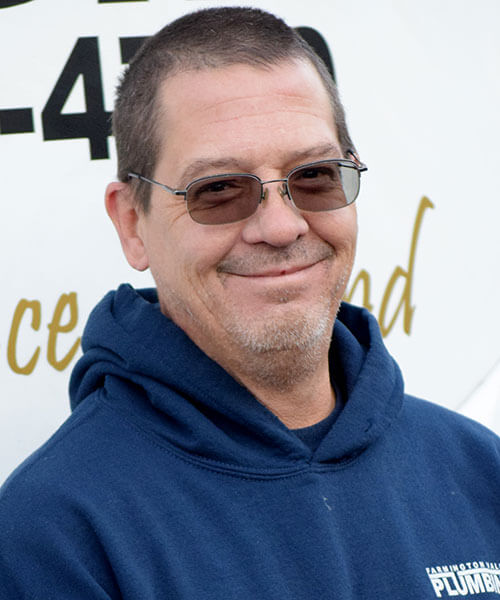 Chris Pineau
General Contractor
Chris has a wealth of experience in all facets of property management and renovations. When we have to open your walls to fix pipes or a water leak ruins a ceiling, he's your guy. We can schedule him to come in after the plumbing work is completed to put your home back to pristine condition. In his free time, Chris enjoys spending time with his young son and playing in his band.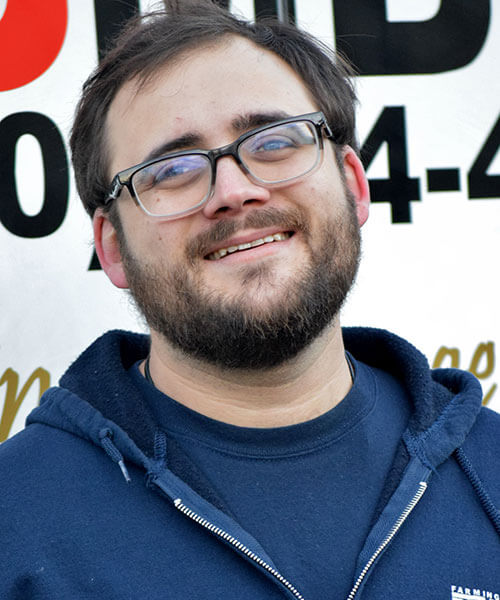 Nolan Dionne
Plumbing Apprentice
Nolan's knowledge and skill has grown tremendously over the past several years. Working with each of our dedicated plumbers, he is learning on-the-job skills while taking classes at night. This dad is determined to set a great example for his young son.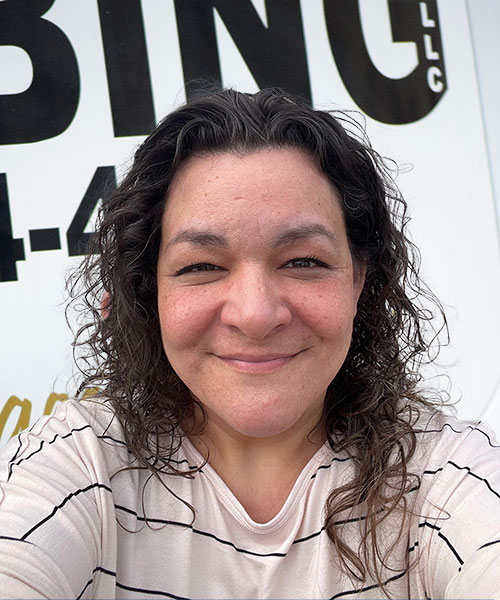 Jennifer Jones
Office Manager
The voice you hear on the phone. Jenny schedules appointments, runs the office, and keeps everything moving smoothly. A true people person, this dynamo balances work with her busy family, home, and many, many friends.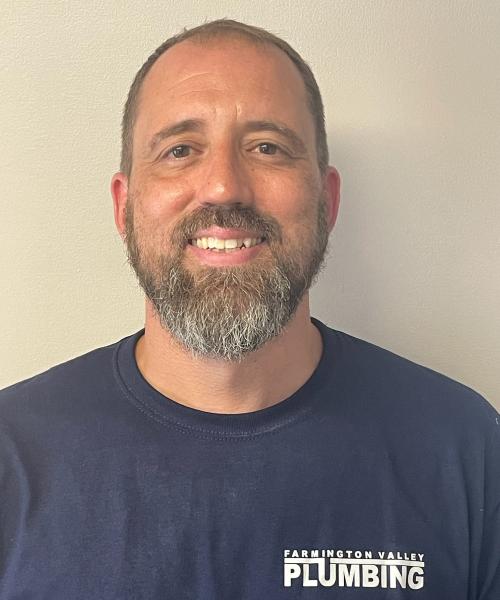 Derek Burgess
Plumber
Derek has been a Plumber for 15+ years and comes to you with a wealth of knowledge in the Plumbing and Home remodel field. In his spare time Derek likes to fish, BMX biking, and spending time with his wife and 3 children.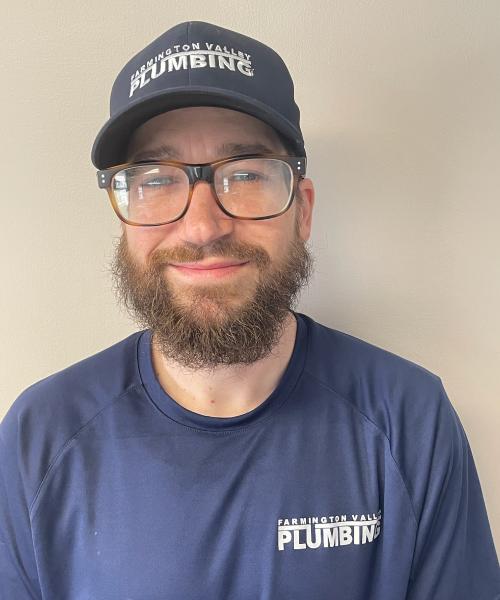 Dan Curly
Plumber
Dan has been a plumber for 15 years and comes to us with a world of knowledge and is Nexstar certified. In his free time Dan likes to go on hikes, skiing, and hanging out with his young daughter. Dan also loves spending time with his dog Ralphie.