Water Heaters and Boilers
Farmington Valley Plumbing will make sure you are fully satisfied with the outcome of your investment before walking away. If you're not happy, we're not happy.
121 Rainbow Road
East Granby, CT 06026
info@farmingtonvalleyplumbing.com
Monday – Friday
7:00AM – 4:00PM EST
After hours by request
Water Heaters and Boilers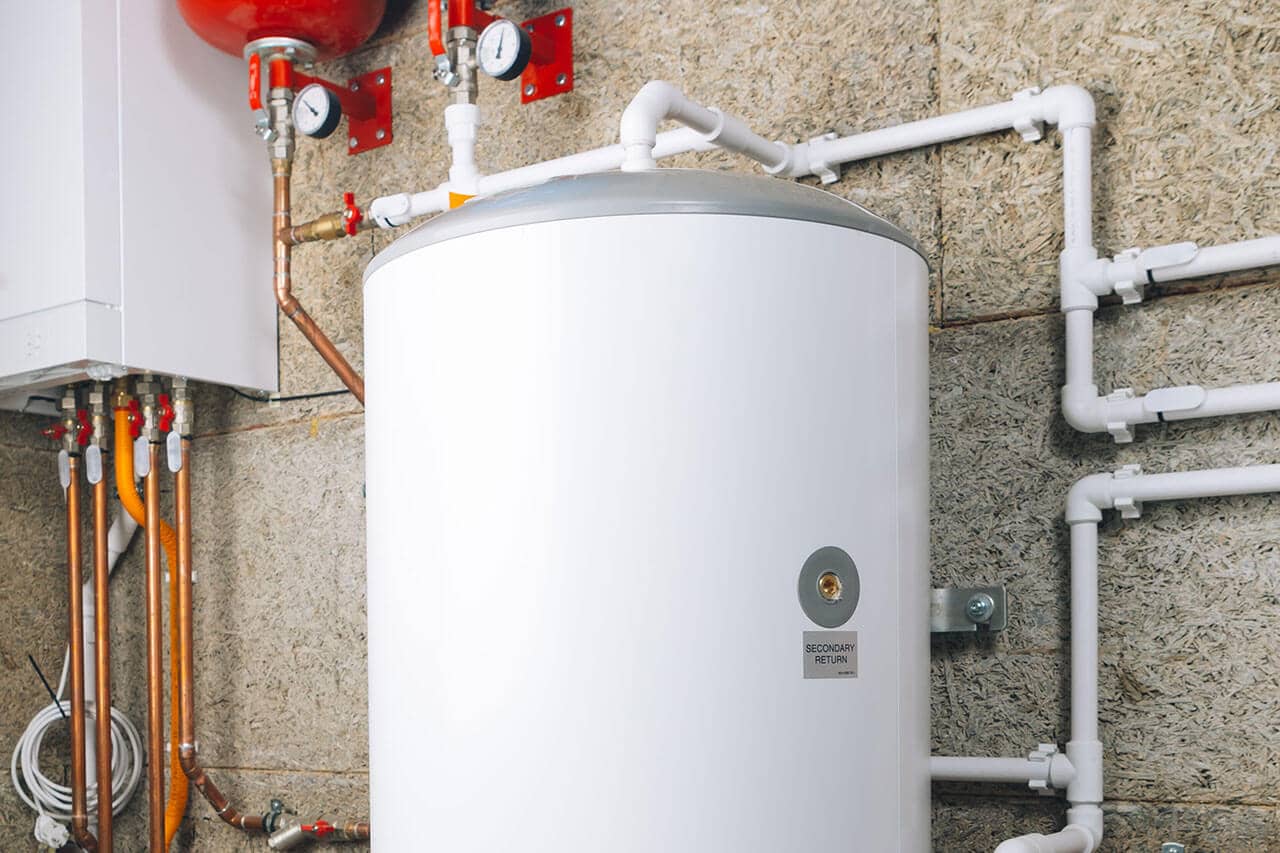 Most homeowners don't realize that their water heaters require routine maintenance. By taking the time to flush sediment out, or check the pressure of your thermal expansion tank, you can really help extend the life of a heater. Old heaters can have potential buildup of calcium and other sediments, which can cause them not to heat as efficiently as they once did. These maintenance procedures can be done annually by Farmington Valley Plumbing. Preventive maintenance makes sense. Give us a call! We'll keep an eye on your investment.
Schedule a preventative maintenance visit to prolong the life of your water heater.
T&P Valve
This valve can become faulty for numerous reasons but is usually an easy fix. It's also a low-cost item.
Gas Control Valve
If you have a gas water heater that's not heating properly, this can be the problem. Replacing this valve is a little costly and more in-depth than a T&P but can fix your problem.
Burner Assembly
Another gas water heater issue could be the burner assembly. This can also fix your problem but is quite costly as well.
Leaking Supply Lines
Supply line leaks are a very common issue that can be resolved with minimal cost. Old piping or a bad supply valve can result in a leak, and Farmington Valley Plumbing can get it fixed in no time flat.
Electric Heating Element
This applies only to electric water heaters and is a fairly inexpensive part that commonly gets tired. By draining the tank, we can remove it and get you up and running in no time.
Anode Rod
A fairly common issue that can be resolved at a relatively low cost. A bad anode rod can give off a rotten egg smell or cause premature failure of the tank.
Leaking Tank
If the holding tank itself has started to leak, there is not much hope on saving the water heater. You'll need to replace it.
Structurally Rotting
This is another issue that can't be resolved with a repair. If the bottom of the heater can't support the tank anymore, then it's time to replace it.
Excessive Mineral Deposits
Flushing your tank of sediment should be a scheduled routine maintenance procedure; Unfortunately, if this is neglected you could be in for a surprise. Excessive mineral deposits can shorten the life of a perfectly good water heater.
Damaged Taps
Repairing your supply lines can be a simple procedure, but if the water heater taps are corroded or damaged, there is usually not much we can do for it.
Standard Water Heaters
Average life expectancy of 10-15 years for an electric heater, and 8-12 for a gas heater
Variety of types such as standard atmospheric, power vent and power direct vent
Available for gas, oil, or electric utility sources
Various storage capacities from 30–75 gallons
Tankless Water Heaters
Endless supply of hot water
Small size
Economical to run
Indirect Water Tank
Least expensive means of providing hot water if used with a high-efficiency boiler and well-insulated tank
Provides an endless supply of hot water
Perfect for homes with oil
Tankless Coils
Provides hot water on demand without a tank
Most efficient during cold months when the heating system is used regularly but can be an inefficient choice for many homes in the warmer months
When it comes to repairing or replacing your water heater, Farmington Valley knows what it's doing. We're happy to work with you to determine exactly what you are looking for in terms of repair or replacement. We'll help you figure out what kind of heater will work best in your home. If you're looking for a good quality trustworthy contractor, look no further! Regardless of which option you choose, Farmington Valley can help!