Farmington Valley Plumbing will make sure you are fully satisfied with the outcome of your investment before walking away. If you're not happy, we're not happy.
121 Rainbow Road
East Granby, CT 06026
info@farmingtonvalleyplumbing.com
Monday – Friday
7:00AM – 4:00PM EST
After hours by request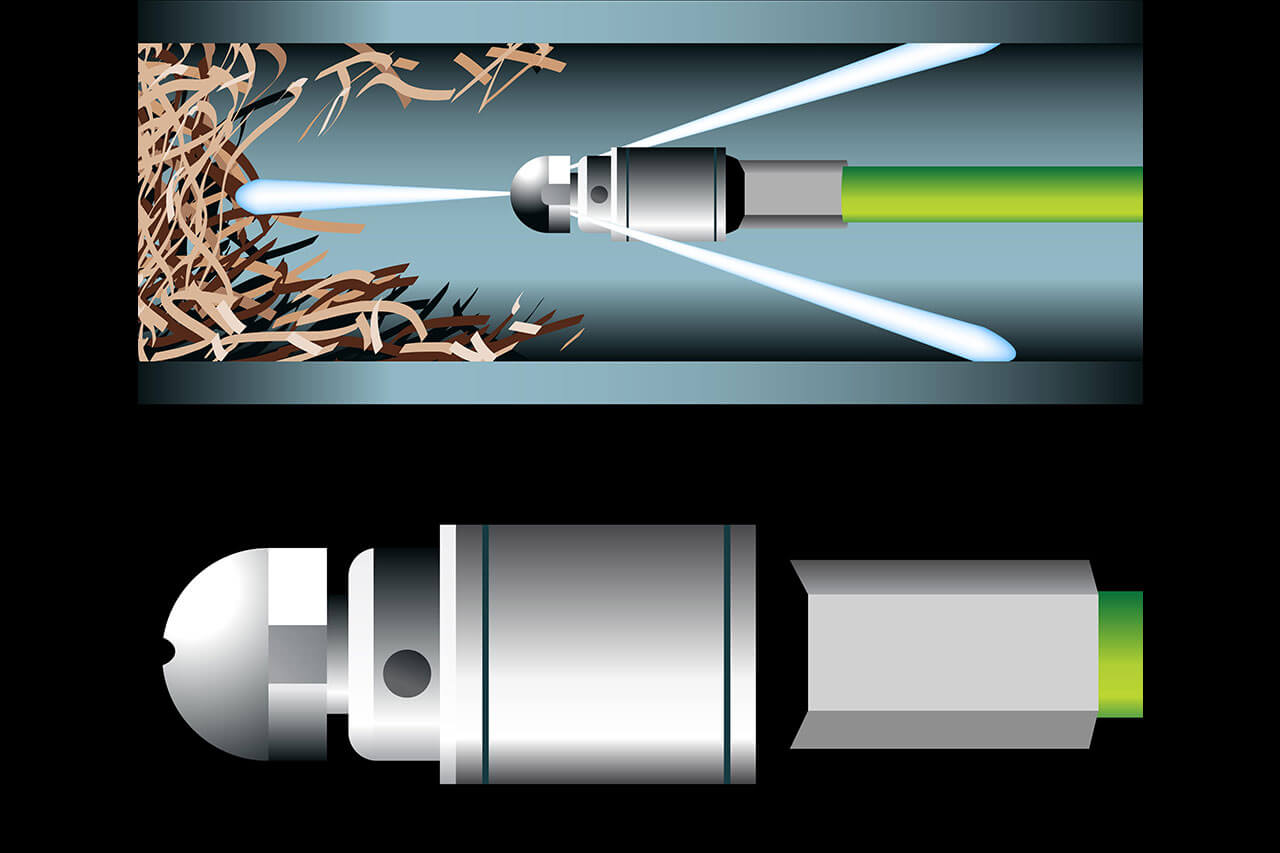 Hydro Jetting is a method used by professional plumbing contractors to clean clogged or slow sewage lines. A blast of high-pressure water is sent into the lines that will usually remove blockages and build-up. Hydro Jetting systems normally use about 4000 psi, which works very effectively. This is superior to standard practices and can be quite beneficial for your plumbing system. Hydro jetting can remove all kinds of debris in pipes, including:
Tree roots (in some cases)
When done by a trained professional, hydro jetting can clear your pipes of debris safely and effectively, which not only helps with water and waste flow, but also increases the longevity of your pipes and cuts down on your water bills, as your system is now more efficient.
There are a few telltale signs that your system needs hydro jetting:
Your plumbing system backs up regularly
Your bathroom or kitchen sink drain smells
You hear noisy or gurgling pipes
You get a lot of clogs, even though you're mindful of what you put down your drains
If you're in any doubt about whether you need a hydro jetting service, it's worth calling Farmington Valley Plumbing and asking for a video line inspection. The cost of a sewer line camera inspection is insignificant compared with the cost of replacing your sewer line.