Farmington Valley Plumbing offers a wide range of plumbing services to fit your project or problem.
121 Rainbow Road
East Granby, CT 06026
info@farmingtonvalleyplumbing.com
Monday – Friday
7:00AM – 4:00AM EST
After hours by request
With 100 years combined experience
Plumbing Services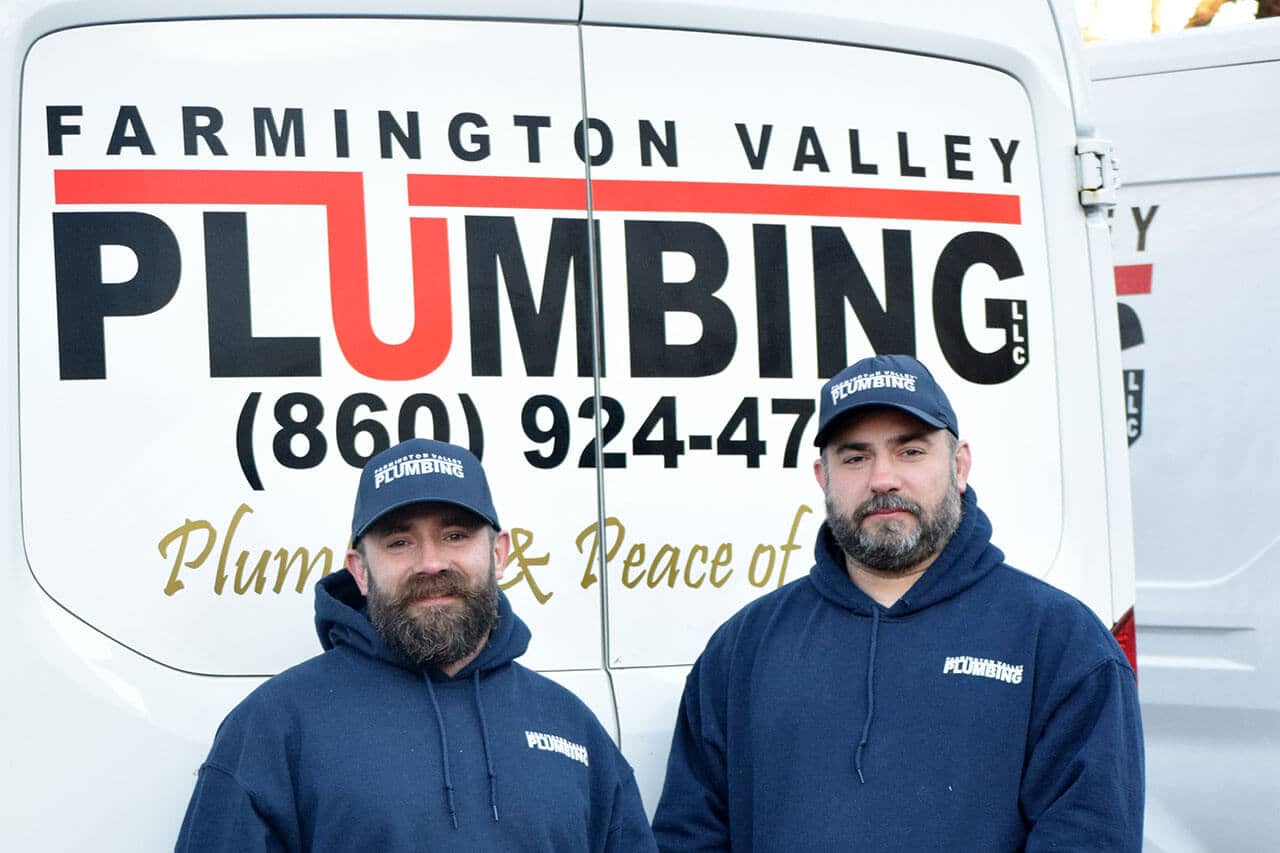 Farmington Valley Plumbing is a solution-driven, action-oriented company with over 100 years of combined experience. We work to find the root cause of your residential and commercial plumbing issues. We employ exceptional men and women who are dedicated, knowledgeable professionals to be by your side from the initial phone call through to the project completion.
Residential service work is a major part of running a plumbing shop. Regardless of the job size, large or small, we put forth the extra effort to make sure our neighbors are taken care of.
We also treat each and every customer's home just like it was our own, and carefully hand select our technicians, so the customer gets the job done right the first time.
If you're looking for a plumber, look no further! Call today to schedule an appointment!
Our technicians can accurately troubleshoot and provide customers with long-term solutions. We focus on the root cause of your plumbing issues and will always provide you with a knowledgeable and comprehensive solution.
Commercial businesses rely on keeping their doors open for customers. When a business has plumbing issues, they need to be addressed immediately. Down time is just not an option. Not having hot water or a working restroom can turn your business upside down quickly. Farmington Valley Plumbing knows this and goes the extra mile to get your place of business up and going again. When we say we will be there, you can count on it!